Please find below a selection of our latest works, carefully arranged
for your interest and entertainment
THE CELEBRATION ISSUE / FALL WINTER 2015
The lastest issue of Magazine Antidote, a Celebration edition , showcases new fashion series by all the invited photographers who made it happen over the years ( Hans Feurer, Cuneyt Akeroglu, Jan Welters, among others).
VISIT MAGAZINEANTIDOTE.COM
SPRING SUMMER LEATHER COLLECTION
Rivage collection for LVMH's High Maroquinerie brand Moynat, silkscreened on sustainable calfskin leather, composed of a tote bag and carry-on pochette, in 4 shades of blue, yellow, black and a special red edition for Isetan Tokyo
ANNIVERSARY EDITION PATTERN COVER
On the occasion of the LVMH magazine's anniversary, House of Gonzague was asked to design a diamond-shape pattern
to be featured on the cover. The result is an eye-challenging optical grid of mettalic silver and dark navy blue
CORPORATE IDENTITY PATTERN DESIGN
Corporate motif for the French Womenswear brand, used as part of the new Identity designed by Studio Delaplace,
the pattern is used on shopping bags, lookbooks and other printed documents to embody the parisian origins of the brand
GLOBAL BRANDING, CREATIVE DIRECTION AND GRAPHIC DESIGN
House of Gonzague is responsible for the global design of Parisian organic cosmetics brand Patyka,
from packaging to identity, complete art direction and illustration
more on www.patyka.com
VIEW THE WEBSITE LIVE
WEBSITE ART DIRECTION AND DESIGN
Graphic Design for MTX Broderie Architecturale's website. MTX is an embroidery agency focused on creating
luxury architectural elements for decorators and interior architects, and owned by Chanel
IDENTITY DESIGN FOR EVENT AGENCY
Logotype design and identity for the Consulting and Events consultancy Genuine, based in Paris and
dedicated to luxury and lifestyle clients. Oh and we did their website too :
VIEW THE WEBSITE
Logotype design for High Jewelry designer Hadar Nornberg, a sharp approach
to the caftmanship of jewels, influenced by the Bauhaus, Art Deco and Minimalism
In collaboration with Set Designer Jean-Michel Bertin, Design of the FW2013 Window Displays on Avenue George V
for French Luxury Brand Hermès. Laser-cut cardboard landscapes and Solar-powered animations
GRAPHIC PROPOSAL FOR DIOR'S CONSUMER MAGAZINE
Final proposal for Luxury brand Dior's consumer magazine, Creative Supervision Yann Weber.
Unselected shortlisted project ( Fabien Baron won the competition :(
MAGAZINE DESIGN AND LAYOUT
Global Identity and Magazine layout for independent title Parisianisme, focused on Paris trends,
places, people and what-not. Identity, Layout of the magazine and Web version
Naomi Campbell, Natasha Poly, Eva Herzigova, and other supermodels team up with Photography Legend Jan Welters
for this Icons edition of Magazine Antidote
More Projects Coming soon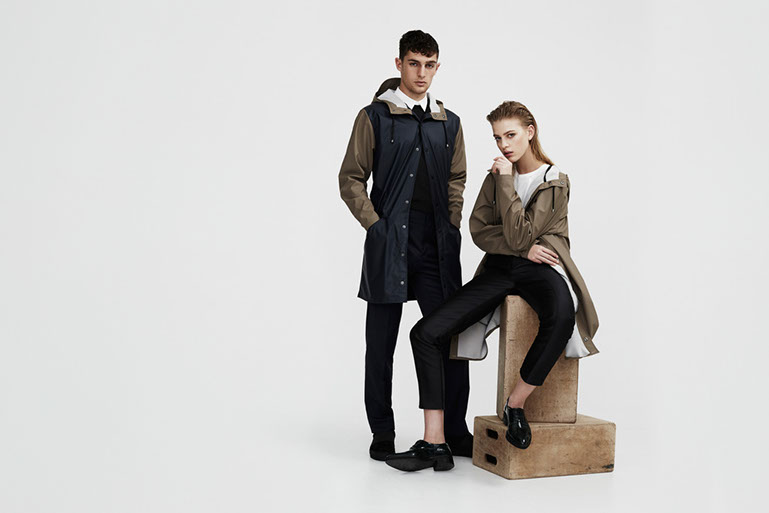 Discover now
Curated by House of Gonzague
A Journal of Things to Love
Our ongoing selection of Things we want you to care about