You're on the online broadcasting platform of House of Gonzague, the Creative direction consultancy of Alexandre Leonard-Dalissier, based in Paris, France.
We work for a wide selection of clients in the Luxury, Lifestyle, Beauty and Design markets, with a similar interest in Digital and Print projects, regarding Identity and Branding, Illustration, Layout and Content. We aim to create made-to-measure visual landmarks for our beloved clients, providing quality design and toughtful advice.
We do it with a smile.
Outreagous fun is just a lucky consequence.
Contact us
We'd love to hear from you, actually...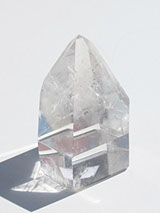 Visual Diary.
Every day we hunt the World Wild Web in search of eye-candy visuals.
it's just something we do, and we want to share it with you.
Please visit our unconcious curating moodboard and
spread the word :)
Yes please, show me!
Sounds.
Stream or Download one of our Soundcloud playlists.
Commercial free, of course...
You're welcome :)
Make me dance !